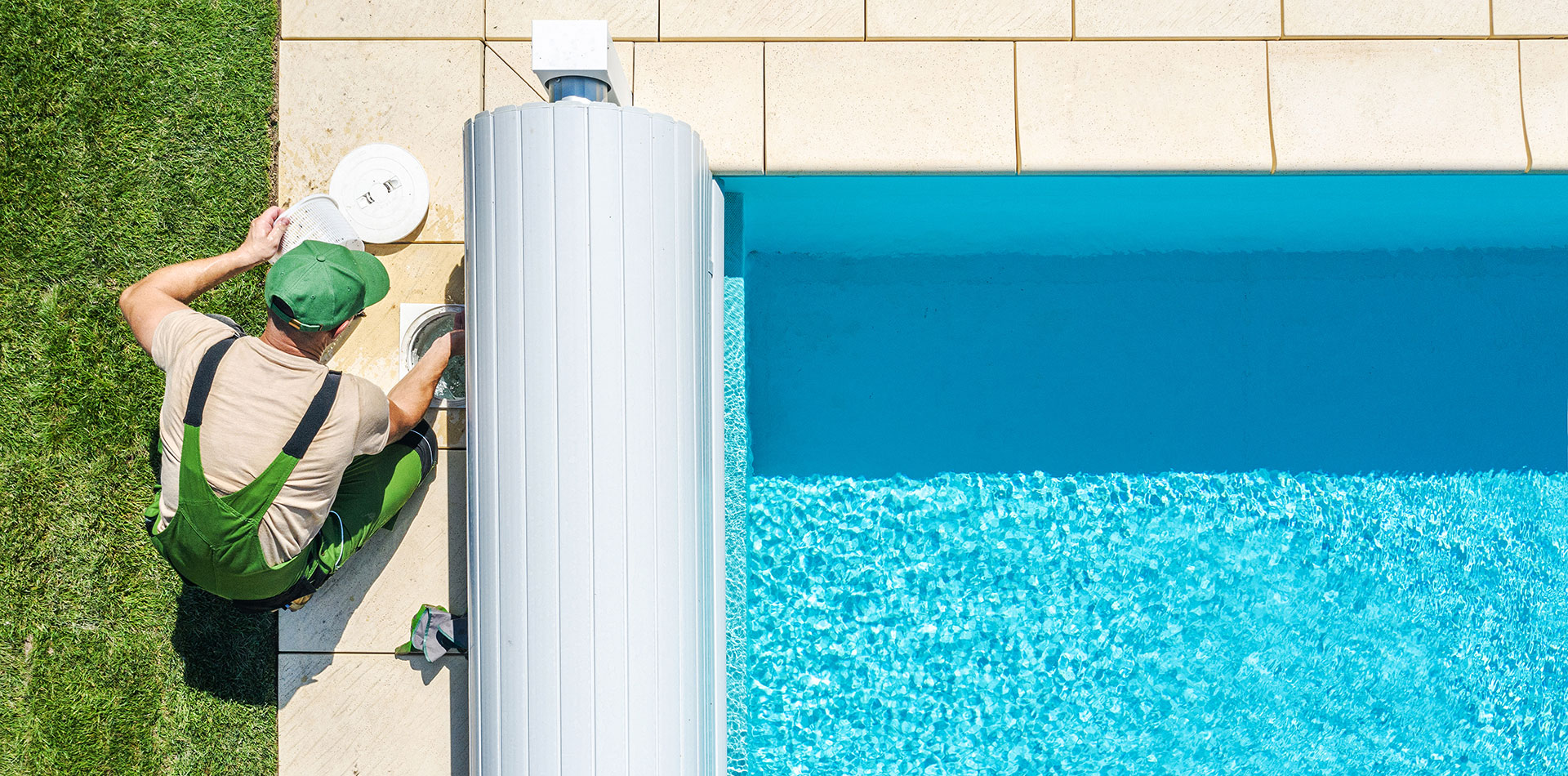 The swimming pool is a universal symbol of fun. It symbolises relaxation, laughter, a healthy body and mind. But behind all the fun of a summer swim in a pool is a complex system of installations which needs to work, no matter what.
And the key to these installations working properly without putting a spanner in the works to negatively affect your season is to use a true professional: a pool technician who really knows their stuff. Someone who is interested in what you need. Someone who designed the pool correctly from the start, equipping it with the correct installations. Someone who monitors throughout the year, anticipating what will need doing to keep your swimming pool in its optimum condition.
And at Pentair we go even further. Our goal is for a professional to support you who will make your pool as virtuous as possible. This is because virtuous here means environmentally friendly, efficient, reliable and it runs autonomously to best care for the environment, your wallet and your peace of mind!
But how do you find this virtuous pool technician? Follow this guide...
1. Your pool technician's training
Before anything, the training your pool technician and his team have received is highly important. This is because it's a complicated job requiring multiple skills: building, hydraulics, electricity and, of course, water treatment.
In the past, a pool technician was a trained builder or landscaper who changed jobs without gaining any tailored, additional qualifications as such things did not exist. Things have now changed, in particular in France where the French Federation of Pool Professionals (Fédération des Professionnels de la Piscine) has worked with the Ministry of National Education to put together a reference framework for professional certification. Technical training is also offered by the training centres and manufacturers to guarantee that the professionals and their teams attain the highest possible standard.
2. Advice from a virtuous pool technician
To ensure that your pool is as virtuous as possible, your pool technician should first get to know what you need by asking the right questions before building your pool, when replacing an installation or even during an annual check-up.
For example, how do you expect to use your pool? Is it to relax every now and then, with or without children, or more for sport? The questions determine the water treatment systems or which filter pump.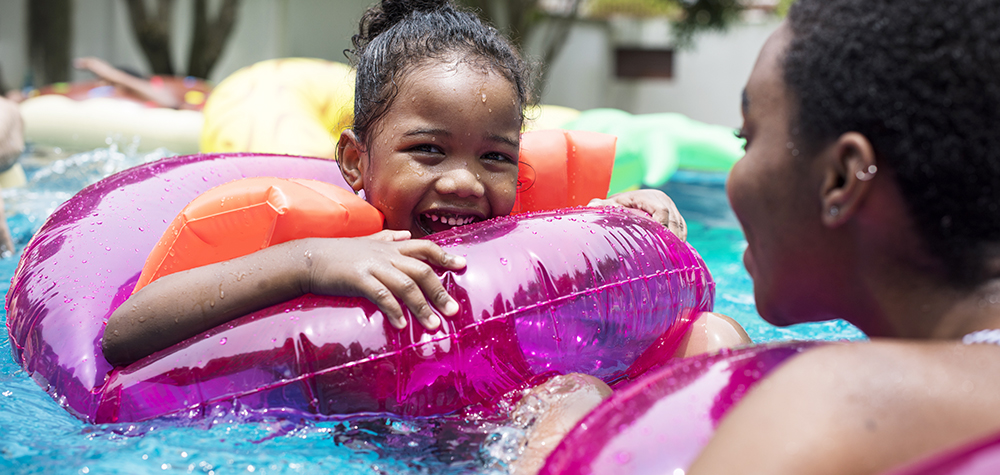 The ideal pool technician understands your individual situation and is therefore proactive. They will advise you as to what makes a virtuous pool and suggest solutions to guarantee you the most environmentally friendly, reliable and autonomous-running pool possible.
And if you have unfortunately observed that your professional does not ask you these questions, approach them to open up the discussion. We promise you, you have everything to gain.
3. Getting recommended the right installations for the pool
Once your needs are clear, your pool technician will direct you to the right equipment - equipment which allows you to use the right amount of treatment products at the right time whilst using the least energy, water and heating possible. For example:
Everything begins with the design of the hydraulic system. This should decrease the maximum pressure drop (loss of pressure) in terms of the water being circulated.
A pool cover (shutter or shelter) is indispensable to reduce water evaporation and heat loss while no-one is swimming. Otherwise this will need to be compensated for later, which hints at additional expenses.
Element filters are an installation which your virtuous pool technician should recommend to you: much easier to maintain than a sand filter, allowing you to save 800 litres of water per week, on average.
Furthermore, the variable speed pump is now indispensable for a pool that you would like to be ecological and economical: by continuously filtering the water, this guarantees heightened cleanliness. Cleanliness naturally means you can save on treatment products and reduce the risk of bacteria growing. What's more, the variable speed pump works silently!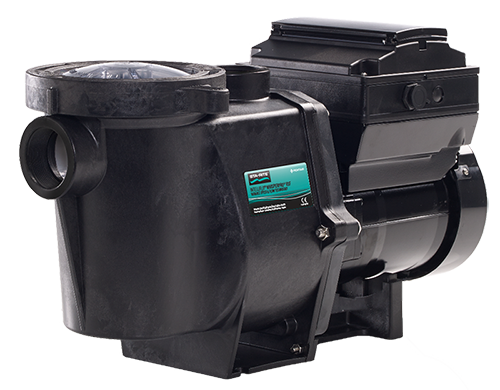 We also cannot ignore the heat pump, as this installation has become popular. The Full Inverter variety can operate continuously using very little energy. Now imagine that coupled with a variable speed pump which diffuses this heat constantly, as well as a pool cover which limits heat loss - you would have an extremely comfortable solution with minimal energy cost!
And since we are talking about comfort and efficiency, the best option is to automate the different installations. We are not talking here about a simple timer which switches a machine on at X o'clock, but a real regulation system which triggers the right device at the right time thanks to constant measuring like Pentair's Maestro or Intellipool. It is in this way that your pool will use the least amount of treatment products possible and can operate using the bare minimum, all whilst guaranteeing the best water quality possible.
These are some of the most important installations to consider in order to make your pool as environmentally friendly, efficient and reliable as possible. Your pool technician should be able to advise you and ensure that everything works in a sensible manner to guarantee you a virtuous pool.
4. The service provided by your pool technician
Once everything has been properly installed and configured, last but not least there is one final point to ensure your pool is virtuous at all times: the service and follow-up sessions offered by your professional.
One of the big advantages of the automated systems is to also allow your pool technician to be proactive in the servicing of your pool. Through long-distance monitoring of the parameters, they can recommend steps or actions when they notice a change in the balance of the water or in the operation of an installation.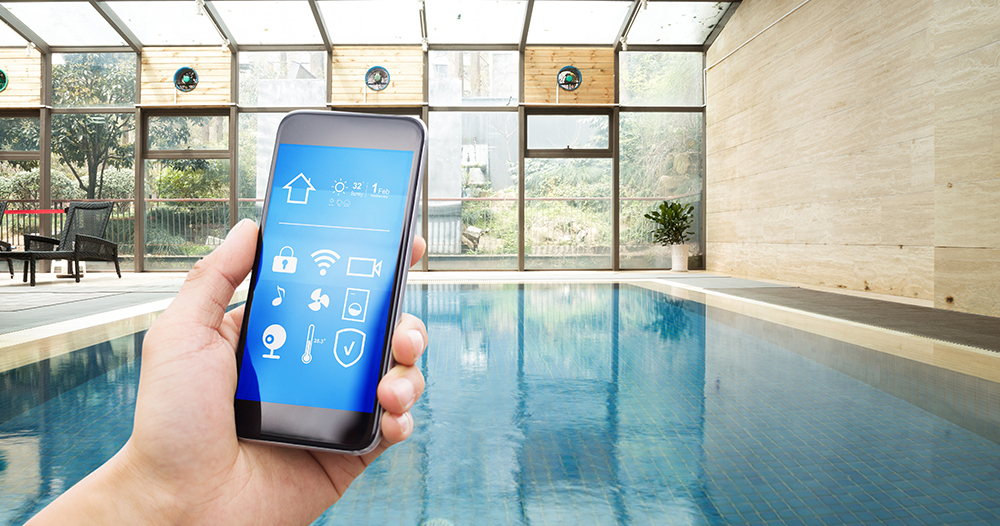 A virtuous pool technician can provide you with recommendations in all situations to ensure that incidents are resolved before they even occur and that your pool always works reliably and efficiently. Imagine the comfort!
The virtuous pool maximises benefit: for you and your pool technician.
The ideal pool technician? A virtuous pool technician, of course.
You now know all the qualities of a truly virtuous pool technician:
- they have completed recognised training and have mastered the complexities of their profession;
- before anything, they ask the right questions to define your needs;
- they recommend virtuous installations which meet these needs;
- finally, they provide a proactive and targeted year-round solution.
Call on a professional to provide services which meet these expectations to guarantee you a truly virtuous pool. A pool which is more environmentally friendly, efficient, reliable and autonomously run, which will bring you the peace of mind necessary to simply enjoy your well-earned swim.